That is the classic homemade wooden design.
Here is another variation.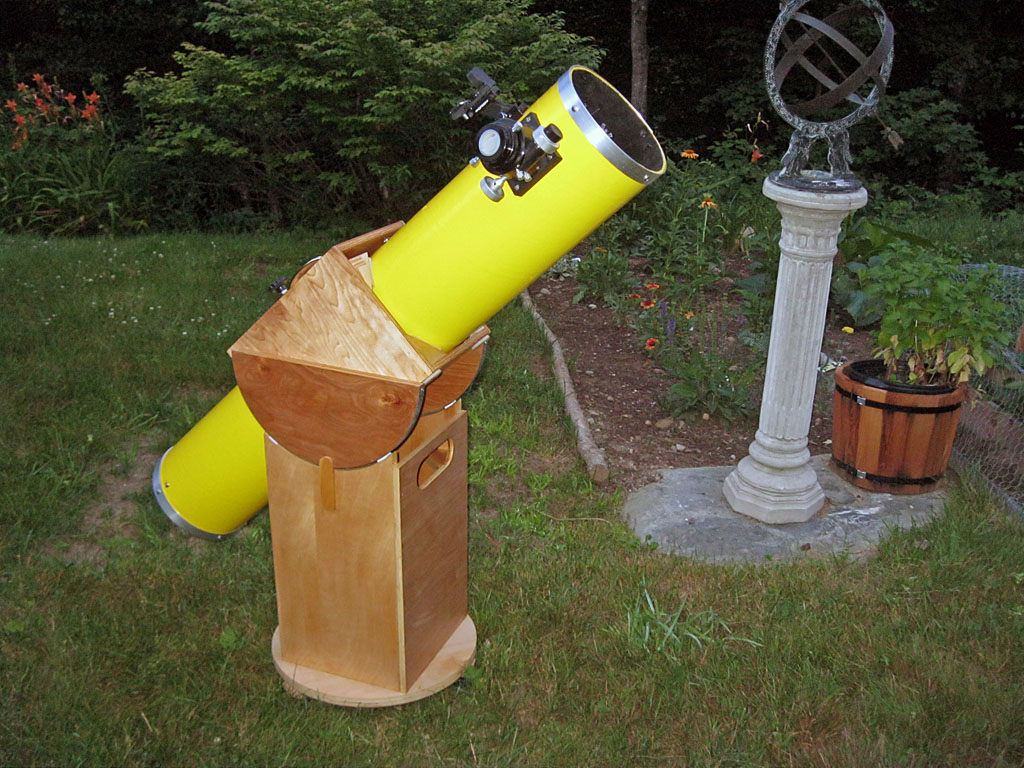 Basically it is a box with a circular cut-out on the top. The telescope rests on the cut-out via a circular trunion which is attached to either side of the telescope tube. The diameter of the trunion is determined by the weight balance of the 'tube'. It needs sufficient friction to be held at the desired altitude without slipping, but no so much that it cannot easily be altered by hand. The cut out and/or the trunion can be lined with plastic or some other material to give the desired friction.
Azimuth movement can be achieved with a turntable arrangement on the bottom.