Jupiter is at its best right now - which this year isn't saying a lot. However there is still a fair amount of detail, and with Jupiter being so bright at the moment it is worth trying a little higher magnification. The Great Red Spot was right on the meridian as I started observing, although it had moved off by the time I took this photo. The North Equatorial Belt is somewhat thinner and darker than last year. The South Equatorial Belt seems a little washed out. (The one near the GRS)
Ganymede, Io and Europa are to the right of the planet.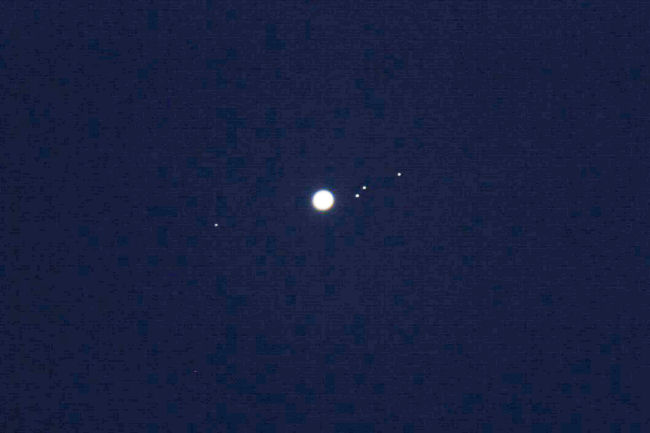 This wider image is over exposed to give an idea of what might be seen through binoculars. Callisto is the object to the left. All these observations had to be done in a dark blue sky, of course.
btw The star next to Jupiter in the sky is Zubenelgenubi - a nice double star through a telescope or binoculars.