Sun Sep 02, 2018 9:23 pm
Saturn prime focus 02/09/18 21:10, 0.6 second exposure and Titan too!
I can just make out Rhea in the original (I think!)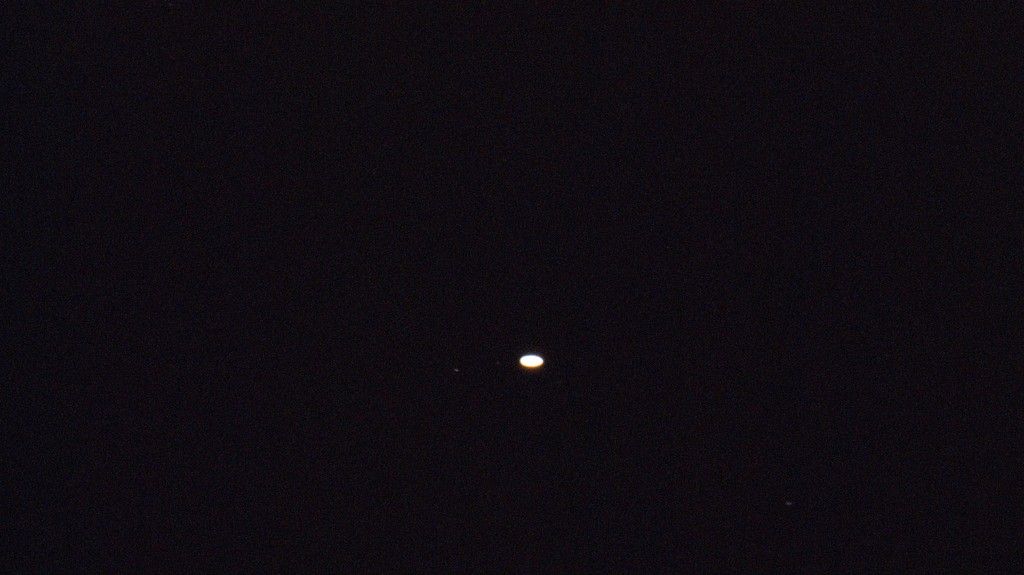 Mon Sep 03, 2018 12:23 am
Thanks for sharing.
It's fun, when you get images - and I think I can see Rhea too.

When imaging planets, it's quite common for people to capture a video stream and stack the individual images to get a 'best of' image.
Mon Sep 03, 2018 6:46 am
Yes, I shall have to get a web cam for planetary and sort out the alignment/tracking thing for wide field prime focus. But I was never able to capture anything with the DSLR on the Dob so I'm quite pleased this was so easy! (Even at this level of quality!
)