Re: Antikythera mechanism
Posted:
Thu Oct 23, 2014 11:20 pm
After much pondering, head scratching and general dithering, I've now got the the next steps firmly fixed in my head and today has seen me cut out the two remaining frames that will house the gearing for the three superior planets. These two new frames will be fixed with rods to the great big gear (currently shown in the photo without its inferior planet gearing fitted) and they will slowly rotate with it, with all the planetary gearing being caged within these three rotating layers - and all the gears in turn will be humming away themselves as the are pulled around by the cage - it should look great when it's all done!  
I'm hoping to get all this test assembled over the next few days if all goes to plan, when the new photos will hopefully make more sense to you all!
More soon.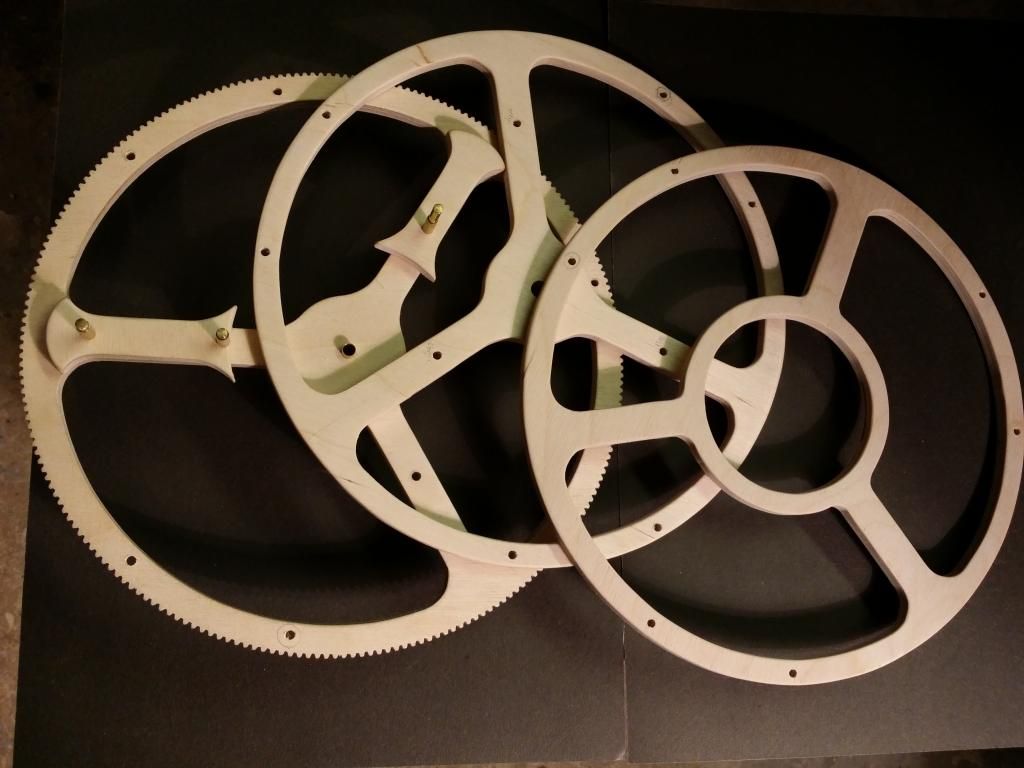 Edit - the middle frame will be replacing the little triangular frame in the previous photos - I hadn't realised that this frame also doubled up as somewhere to fix the pivot points for some of the new gearing, so it needed to be much bigger. Another easy fix thank goodness!