Comet Wirtanen
Posted:
Fri Nov 30, 2018 12:15 am
29th November 2018
Comet Wirtanen is climbing out of the murky horizon, and the moon is keeping back for a while. However clouds insisted on making an appearence too, making this a very frustrating observing session.
The comet was 13 degrees above the horizon when I took this 60 sec photo. It isn't particulary bright at the moment, especially being so low down. However it did look distinctly green! I could see no tail. I would estimate about 8th magnitude. Let's hope it brightens up soon.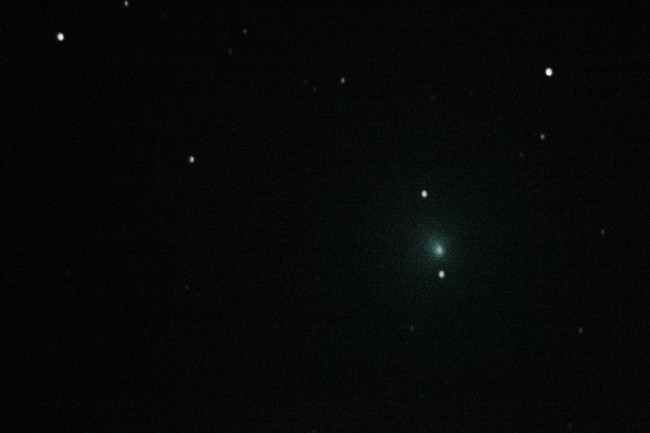 The comet was moving fairly quickly against the background stars. Here is a double exposure showing the movement over about half an hour.