'All Sky' Camera
Posted:
Sat Jan 21, 2017 5:52 pm
Having seen some interesting applications of 'all sky' cameras, I thought I would give it a go myself.
The base is simply an old plastic paint container. I put in a solid wood disc at the bottom to give it some weight, and to keep the spiders out. There is also plenty of room to put in electronics, batteries etc, in the future if I want a more self supporting unit.
The dome is a 6" diameter sold as a replacement for an underwater camera housing.
The camera is a ZWO ASI120MM USB 2.0 Mono Camera with a 'so called 150 degree lens (it is more like 120 degrees)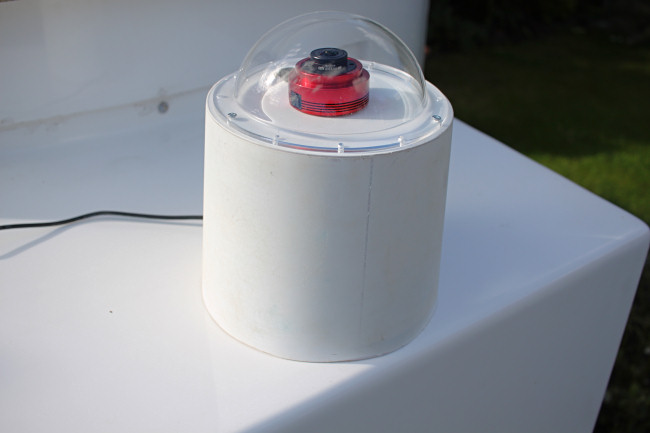 My initial experiments failed dramatically as condension, sooner or later, obscures the dome. My solution was a home made heater. I got hold of some glass fibre tape, (the sort used to seal oven doors!) and made a circle of it on the floor of the base unit. I then took 18 inches of 32 gauge nichrome wire and threaded it through the tape at various places to hold it in place. Using a 12 volt system it heats the wire to a temperature of 250C, and required 9.2W on maximum load.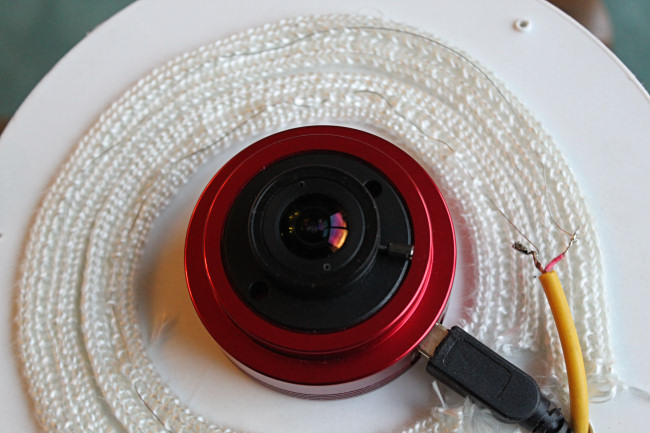 Now, that seems to keep the condension off even when the temperature drops to below freezing. A 10 second exposure seems to show all the stars you can see with the eye. Even the Milky Way shows up.
Leaving it to capture the sky all night shows star trails, aircraft, bright satellites and bright meteors.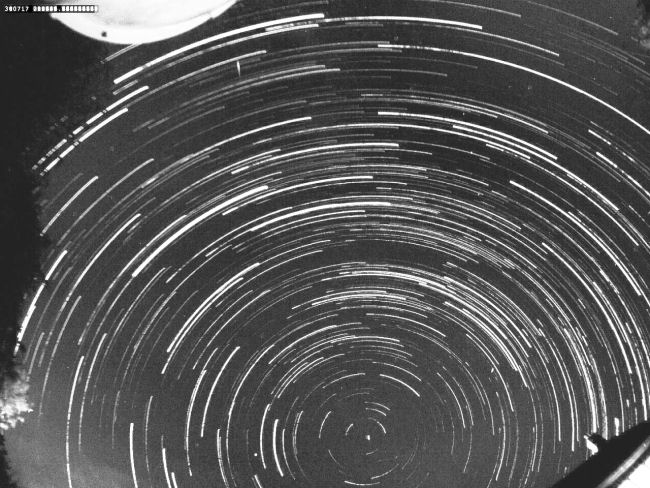 This isn't a permanent set up - yet. I simply plug in the 12v supply to my Anti-dew controller, and the camera output to the USB in a laptop. Possible upgrades might be to use a Raspberry Pi and transmit the images to my computer network, and use an internal battery. I can then put the unit anywhere I like.